Equipment
Take note of the mandatory requirements and recommendations in terms of equipment for completing the trail.
The trail involves both descending and ascending the gorge and therefore a high level of fitness is required. Weather conditions can also become challenging, especially on days with high temperatures. That's why it's important that you bring sufficient water with you to ensure you are properly hydrated at all times and to reduce fatigue. It's also important to remember that you should take precautions to protect yourself from sunburn and sunstroke during the months when the sun is at its strongest. Before beginning the trail, be mindful of the effort that such an activity entails. Check weather forecasts and if you are accompanying minors, supervise them at all times.
COMPULSORY EQUIPMENT:
Documents:
ID document that identifies you as the ticket holder, even for minors (under 18 years of age).
Where applicable, proof that you are a resident of Tenerife, under 14 years of age, or a member of a Mountaineering or Caving Federation (with territorial scope encompassing Tenerife) in order to qualify for the discounted rate.
Trail entrance ticket for the booked time.
If minors will not be accompanied by their legal guardian, the latter must provide consent for the accompanying responsible person to do so. See the form here.
Clothes and accessories:
Closed mountain hiking footwear and suitable clothing for hiking. * (Consult information).
Helmet (this will be loaned to you by Masca Trail staff).
Sufficient water (drinking water is not available along the trail).
Mobile with charged battery.
Specific medication (if required by medical prescription).
* Closed mountain hiking footwear and suitable clothing for hiking.
Mountain hiking boots with deep lugs are essential for accessing the Masca Gorge trail. Even if you have a booking, you will not be allowed to access the trail if you aren't wearing mountain hiking boots/shoes such as those shown in the following images: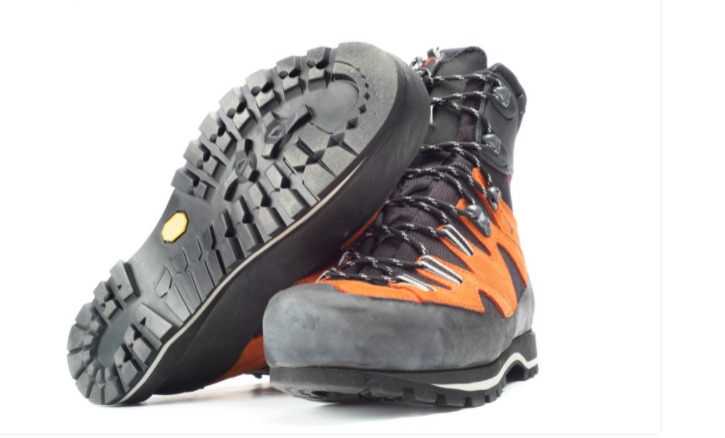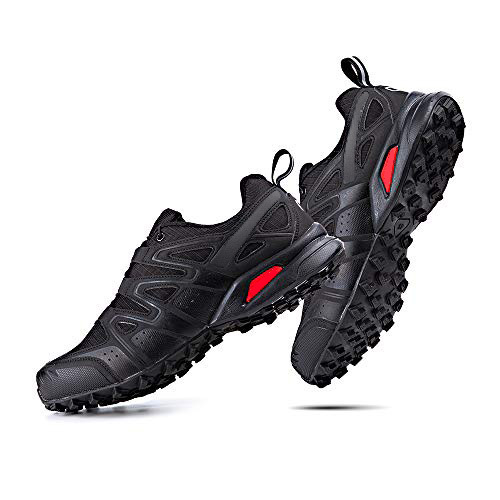 If you have a booking to descend the Masca Gorge Trail but are not wearing suitable mountain hiking footwear, you will not be permitted to access the trail. In other words, you cannot hike the trail in sandals, smooth-soled shoes or trainers, as shown in the following image: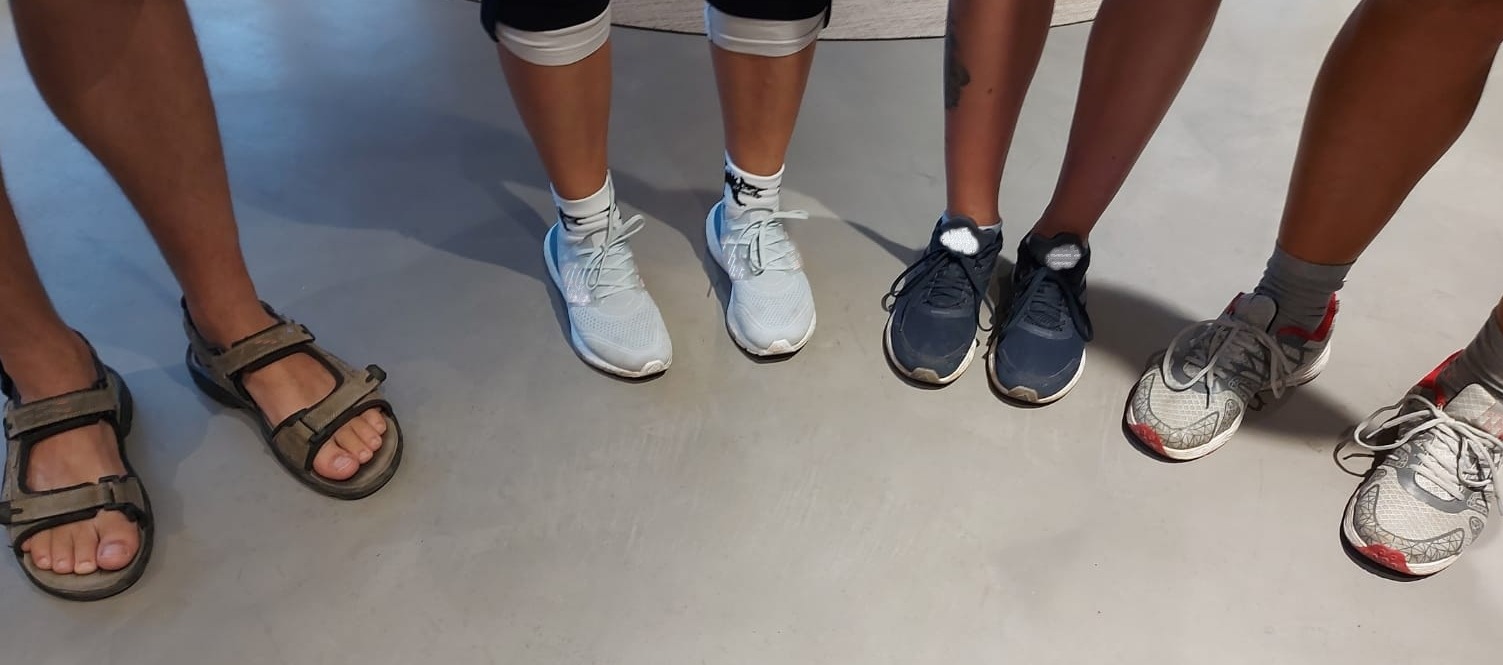 RECOMMENDED EQUIPMENT:
A hat to protect your head from the sun.
Sunscreen.
Sunglasses.
Trekking poles.
Some food.
Garbage bag for waste.
And, as always, use your common sense at all times.